As funding permits, CHASA will award athletic scholarships to young athletes who have had hemiplegia since childhood. We are currently gathering data about the athletic pursuits of children, teens and young adults with hemiplegia or hemiparesis. Fill out this form to help us learn more about your needs.  Contact us for more information on athletic scholarships or to request consideration for a scholarship for a specific athletic competition. Please send your name, name of parent/guardian if you're a minor, name of event, event website, your classification if known, any deadlines for registration fees, and the amount your are seeking. Please provide as many details as possible.
Donate to the CHASA Athletic Scholarship Fund – This link will take you to our Crowdrise donation page where you can direct your donation towards the CHASA Athletic Scholarship Fund.
Meet Some of the CHASA Athletic Scholarship Recipients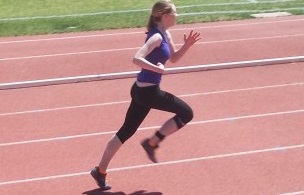 Anna Day
Anna has been world ranked by the International Paralympic Committee in the long jump. The U. S. Paralympics named her to the High School All-American Team in track and field for her competition results in long jump. Anna also competes in javelin.  She competes in the F37 class for women.  She has competed at that National Junior Disability Championship, Great Lakes Games, Fast Cow, Indy International Para Competition, and Thunder in the Valley Games. In 2014, Anna started working with a track and field coach and cross-country coach. When Anna was born, she had a stroke that left her semi-paralyzed on her right side.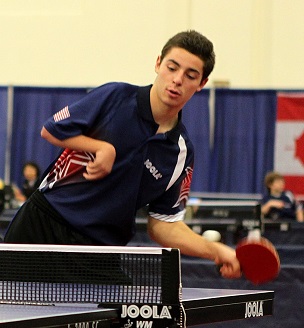 Danny Scrivano
Danny has recently been named to the 2014 US Junior National Para Table Tennis Team. Danny is one of only six young athletes in the country named to the team. Danny is a class 8 standing para athlete with Hemiplegia Cerebral Palsy from a stroke at age 2. Danny is also pursuing Track and field and is interested in sprints and the long jump. He was invited by the US Olympic Committee to train at the Spire, Institute in Geneva, OH in October of 2013.