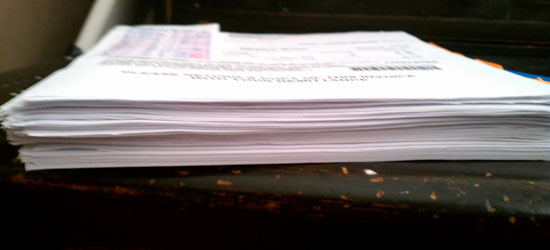 Families of children with hemiplegia may experience financial challenges. Some of these challenges include:  no or inadequate insurance coverage, insurance coverage with high co-pays and deductibles,  not qualifying for government assistance because they make just a little too much money, limited number of therapy visits, loss of income due to therapy and doctor visits, and loss of income when one parent stays home to care for their child.  The information provided below will help you explore insurance and government benefit options.  Your child may also benefit from a special needs trust which may allow your child to qualify for special benefits and programs while still maintaining a good quality of life. Many programs have long waiting lists, so sign your child up for the program as soon as possible.
Private Insurance
Insurance Information (PDF)–  an informative page written by a CHASA volunteer
Special Hospitals
Shriners Hospital for Children – Various locations across US. Provides orthopedic services, often at no cost.
Texas Scottish Rite Hospital – Texas Scottish Rite Hospital for Children provides care for orthopedic patients who may have related neurological disorders and neuromuscular diseases. Because a physical orthopedic condition can be related to another condition or underlying disorder, TSRHC offers other medical services to its orthopedic patients. Visits, procedures, surgeries, orthotics, and other medical needs often provided at no cost and not usually based on income.
Government Programs
These following services vary from state to state.
CHASA Medicaid Waiver Fact Sheet
Medicaid Waiver Program – federal information on the Medicaid waiver program. This program is NOT based on parent income. It is based on the child's income and many children with hemiplegic cerebral palsy will qualify. These programs may pay for special therapies, medical co-pays and medication, transportation to medical visits, attendant care, respite, home adaptations, and a variety of services your child with hemiplegia may need. Some states have very long waiting lists, so even if you do not believe your child currently needs services, we recommend that you add their name to the waiting list and evaluate your child's situation when they become eligible for the program. Sometimes it's difficult to even find the page that explains how to apply for this program. To find your state's program, search for: Medicaid Waiver and the name of your state.
Every parent of a child with special needs should read this fact sheet www.InsureKidsNow.gov
Social Security Benefits for Children with Disability – a government pamphlet
Planning for the Future for Children with Disabilties
A major concern for families of children with hemiplegia is how to best fund the child's long-term personal and financial needs in a manner that will provide them with a fulfilling lifestyle.
Some families choose to set up a "Special Needs Trust."
In December 2014, the President of the United States signed the Tax Extenders package, making the ABLE Act an official law. Each state is responsible for establishing and operating an ABLE program and states should begin to accept applications to establish ABLE accounts soon.
Other Resources for Families of Children with Hemiplegia
General
2-1-1 Information and Referral Call Centers – call for help with food, housing, employment, health care, counseling, and more
Directory of State Insurance Departments
UnitedHealthcare Children's Foundation – provides medical grants to help children gain access to health-related services not covered, or not fully covered, by their family's commercial health insurance plan
First Hand Foundation – provides funding for individual children—both domestically and globally—who need assistance with clinical necessities (such as surgery, medication and therapy), medical equipment and travel related to care
The Lindsay Foundation – assists families with the resources necessary to provide medical treatment, therapies, and rehabilitative equipment in order to improve the quality of life for their special-needs children
ARCH National Respite Network and Resource Center – assists and promotes the development of quality respite and crisis care programs to help families locate respite and crisis care services in their communities
NeedyMeds – national non-profit organization that maintains a website of free information on programs that help people who can't afford medications and healthcare costs
Aubrey Rose Foundation – provides assistance to families caring for children with life threatening illnesses by providing emotional and financial support
The Maggie Welby Foundation – provides financial assistance for children in need, families in need, and organizations benefiting children
Building Blocks For Kids – provides assistance to meet the needs of children with physical, emotional and developmental challenges by bridging the funding gap for products and services
Grotto Humanitarian Foundation – brings smiles to children with special needs by providing dental care including costs of dental treatment, hospital, and anesthesia
The Ray Tye Medical Aid Foundation – provides funding for in-hospital life saving medical treatment and surgeries
The Parker Lee Project – organization dedicated to helping the families of children with medical needs obtain the supplies/equipment, education, and support
The Prayer Child Foundation – provides assistance to children with physical and emotional challenges
Different Needz Foundation – provides grants to individuals with developmental disabilities, their families and organizations to provide medical equipment and/or services
Variety – the Children's Charity – serves children who are less fortunate and who live and grow up with a serious illness, disability or disadvantage
HealthWell Foundation Pediatric Assistance Fund – provides financial assistance so children can start or continue critical and life-saving medical treatment
Danny Did Foundation – provides grants for intervention devices for children and adults with epilepsy
Small Steps in Speech – assists children with speech and language disorders by funding supplemental therapies and treatments for individuals
Specific Medical Needs
Children's Hemiplegia and Stroke Association Orthotic Grant Program – orthotic grants for children with hemiplegia
UCP Bellows Fund – funds for assistive technology equipment
Freedom to Walk Foundation – funds for WalkAide device
Prescriptions
Partnership for Prescription Assistance

College and Vocational Schools
Children's Hemiplegia and Stroke Association College and Vocational School Scholarship Program
College Scholarships and Financial Aid


Medical Travel
Air Charity Network – comprised of a network member organizations who cover specific geographical service areas and coordinate volunteer pilot flights in the United States
Miracle Flights – provides financial assistance to low-income children for commercial air travel to obtain special medical care
Mercy Medical Angels – their mission is to ensure that no one in need is denied medical care due to a lack of transportation
Southwest Airlines Medical Transportation Grant Program – provides complimentary, roundtrip tickets to participating nonprofit hospitals and medical transportation organizations
Footprints in the Sky – provides free flights for patients to medical facilities throughout the United States using donated charter and corporate jets
Angel Wheels to Healing – provides non-emergency, long-distance ground transportation to financially disadvantaged, ambulatory patients who are traveling for treatment
Air Care Alliance – connect with more than sixty groups of volunteer pilots who fly patients for care or provide other flights or aviation services to help those in need
Ronald McDonald House Charities – network of local Chapters has been making children happier and healthier by keeping families close
Believe In Tomorrow Children's Foundation – provides exceptional hospital and respite housing services to critically ill children and their families. We believe in keeping families together during a child's medical crisis
Additional Resource Lists
Special Needs Resource Project
Ultimate List of Grants and Resources for Families with Special Needs
Grants and Funding Sources
Special Needs Grants
Funding Resources for Special Needs and Adaptive Equipment
Raise Funds for Your Child
Go Fund Me
Giveforward
Youcaring
Financial Cost of Pediatric Stroke
The 5-Year Direct Medical Cost of Neonatal and Childhood Stroke in a Population-Based Cohort
The Cost of Pediatric Stroke Acute Care in the United States
Cost of Raising a Child with Special Needs:  Where Does Your State Rank?