The next CHASA Family Retreat will be in the summer of 2018. Check here for details.
Contact us for information about our 2017 CHASA Young Adult Retreat for adults (18 and up) who've had hemiplegia since childhood and their families
Our 2016 CHASA Family Retreat was held in Lexington, Kentucky. Details here.
Got hemiplegia? Got a brother or sister with hemiplegia? Got a son or daughter with hemiplegia? This is the place for you. Join us for lots of family fun!
You are not alone. You'll see lots of braces, one-handed stunts and kids taking seizure meds. We'll dance the night away; bowl like there's no tomorrow; and eat ice cream in the fountain at the park.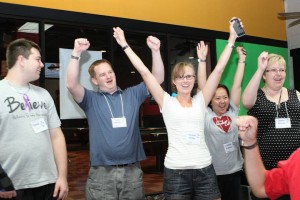 We.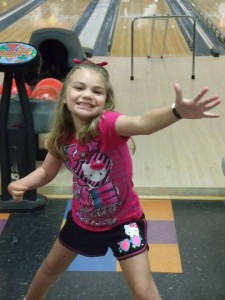 Get.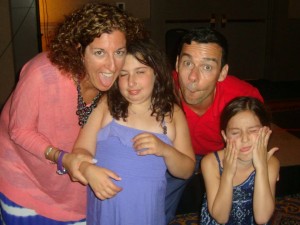 A little crazy!