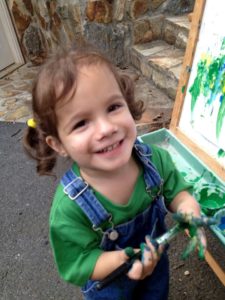 Kids just want to play. Kids NEED to play! It's their job. It's how they feel good about life and about themselves. They try something new, master a skill, learn to succeed or learn to fail – they learn! And, there's that little added bonus – Play is FUN!
CHASA's mission is to help children, teens and adults living with hemiplegia (from any cause) have a better life. We know that sometimes money is tight and you may not be able to afford the extras – like art class, theater, t-ball, gymnastics, dance, cooking, or whatever it is that makes your kid's face light up. We can help!
CHASA is offering scholarships to help with the cost of your child's activity or program. We can't wait to see their happy faces! This program isn't just for little ones – you can apply if you're under the age of 26.
5/26/17 Update – The scholarship program is temporarily closed while we process the large number of scholarship requests received the first three weeks of this new program. We'll post the application form on this page when we reopen registration, so please check back later this summer.
Donate to CHASA
Other ways CHASA can help
Sports
Let's Play Scholarship Details
Open from 5/1/2017 until funds are gone
Applicants between the ages of newborn and 26
Applicants living in the United States or Canada
Applicant must have a diagnosis of hemiplegia or hemiparesis from ANY cause
Examples of activities – dance, art class, theater class, sports, robotics class, cooking class, golf, horseback riding, hippotherapy and aquatic therapy *may* be included, depending on the program
This does not have to be a new activity for your child. If they are currently enrolled in an ongoing class, we can still help.
We want to give children the opportunitites to try several activities, and this means we may pay to help them get started, but are probably unable to pay for several months or a year's worth of activities
Programs can be an adaptive program, but do not have to be an adaptive program
We anticipate that most of the children will participate in and be included in traditional programs in their community
This is a new program and additional details will be added as we learn more about your needs
We are unable to provide a scholarships for these activities at this time
Contraint-therapy or other medical therapy camps – Resources for financial assistance
Adaptive driving and car modifications. Contact your local Department or Rehabilitation. Often they have funds to help with driving lessons and car modifications. Your student's school may also help.
Annual YMCA memberships for a family. Check with your local Parks & Rec department to see if specific classes are available for your child.
This program does not include most activities that are medical-based or therapy-based. If in doubt, please ask us.